NFL 1969 2019 Kansas City Chiefs Super Bowl Championship Replica Fan Rings with Wooden Display Case Set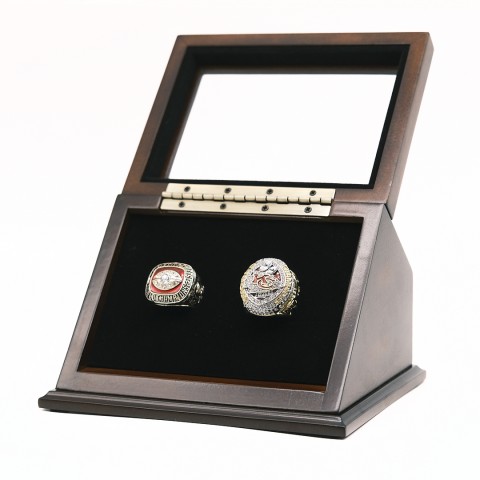 Kansas City Chiefs are a professional football team of U.S.A based in Dallas Texans The Team established in 1960 and owned by Lamar Hunt. In 1963 the team relocated to Kansas City and changed the name to Kansas City Chiefs. As a member of the AFC (American Football Conference), Kansas City Chiefs won the Super Bowl IV Championships and defeated Minnesota Vikings by 23:7 at Tulane Stadium, New Orleans, on 11th January, 1970.

NFL 2019 Super Bowl IV Kansas City Chiefs Championship Replica Fan Ring with Wooden Display Case reminds you the great moment of Kansas City Chiefs in NFL 2019 Super Bowl LIV.
This item also includes a beautiful wooden display case with slanted glass window to make the rings display with pride. It is a unique and a great gift to your friends and families, and this is a truly one of a kind item that would stand out in any Kansas City Chiefs football fans collection.